Over mij
Deze escaper heeft geen informatie ingevuld.
Locatie
Den Haag
Statistieken
Kamers gespeeld: 24
Reviews geplaatst: 24
Ontsnappingspercentage: 95.8%
Forum berichten: 0
Lid sinds: 28-07-2017
Team
Reviews
Sorteer kamers op:
Bezoekdatum Score Reviewdatum OntsnaptTeam Tijd
Geplaatst op 19 maart 2019 om 21:31

Gespeeld met Team Milongueros (6 personen) in maart 2019; Ontsnapt: Ja
Awesome experience!!
Having played Floor Thirteen already we had very high expectations, and we were not disappointed at all! As a puzzle nerd I really enjoyed the 'preliminary' online puzzles which sets up the scene in a very original way. The room is very well built, creating an atmosphere fully in accordance with the theme. All puzzles have been well conceived and designed to match with the theme of the room. And quite a few puzzles are outstandingly creative. The welcome area of the venue itself has been rebuilt, it is now more spacious and really pleasant to be in. Robert (if my memory is correct) was super nice and welcome. Also he helped us to organize a surprise birthday for 2 of our team players (including myself), which was super nice of him. Despite the fact that we were the last players on that evening he really gave us all the space/time to enjoy our nice "post escape + birthday cake" moment.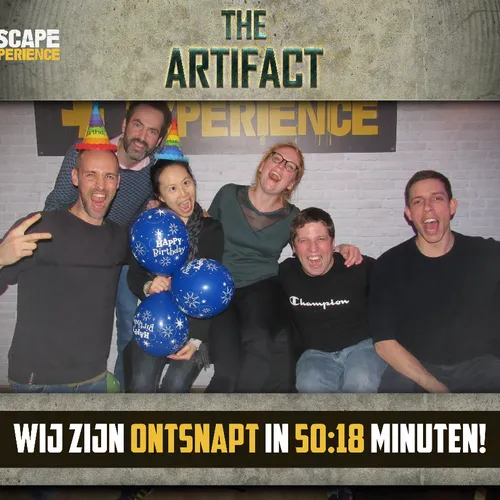 Creative puzzles
Great service